16. Linsy Furniture

Linsy founded in 2007, is a brand of Guangdong Linsy Home Furnishing Co., Ltd, which is an Internet furniture enterprise integrating professional research and development, manufacturing, sales and after-sales service. Products mainly cover modern, rustic, Korean, French, European, American, Scandinavian, British, Chinese, neoclassical, children's many styles. According to the function, it mainly includes living room, dining room, bedroom, study, children's room. According to the material, there are mainly solid wood furniture, fabric furniture, leather furniture, panel furniture, hardware furniture, etc.
Company Name: Guangdong Linsy Home Furnishing Co.
Registered capital: RMB 36,000,000
Corporate Officer: Lin Zoyi
Date of establishment: 2014-12-28
Business Address: 5th to 7th Floor, Block A, No. 106 Kangtai South Road, Shatou, Jiujiang Town, Nanhai District, Foshan City,China
Website: www.linsygroup.cn
17. Aurora Group

AURORA Office Furniture is one of the core businesses of AURORA Group, a well-known trademark in China, with products covering supervisor tables, steel tables, training tables, supervisor chairs, staff chairs, training chairs, conference tables, public seating sofas, coffee tables, cubicles, screens, movable cabinets, supervisor chairs, etc.
Company Name: AURORA (China) Co.
Registered capital: $30 million
Corporate Officer: Yuan Huihua
Date of Establishment: 2000-01-24
Address: No.369 Shenxia Road, Malu Town, Jiading District, Shanghai,China
Website: www.aurora.com.cn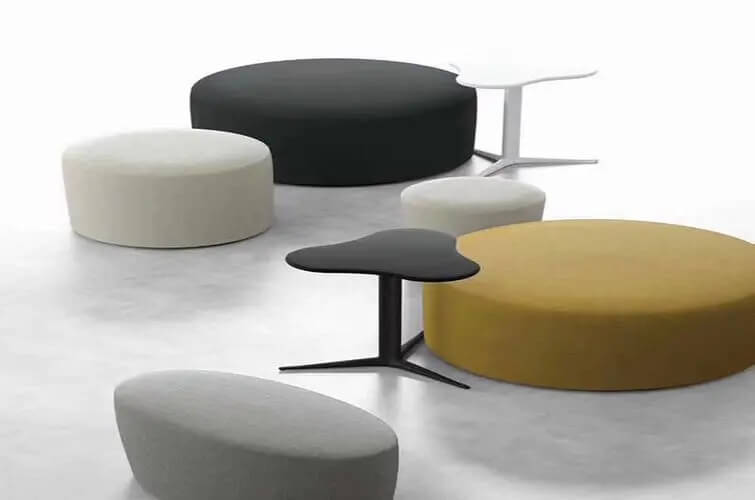 18. JISI
Yantai JISI Furniture Group Co., Ltd. was founded in 1988, the products cover three major spaces and nine series. Jisi – health sleep management experts adhere to a rigorous scientific attitude, the spirit of excellence, professional production of healthy sleep products, supplemented by high-quality sofas, living room, bedroom, dining room supporting, set research and development, production, sales in one
Company name: Yantai Jisi Furniture Group Co.
Registered capital: RMB 10 million
Executives: Sun Chuanyang
Date of Establishment: 1987-07-27
Business Address: No. 426, Shifan Road, Muping City District,China
Website: https://www.jisi.cn/
19. SOGAL
Sogal Home Co., Ltd. is a company that focuses on the development, production and sales of custom wardrobes and whole-house complementary custom furniture.
Company name: Sogal Home Furnishing Co.
Registered capital: RMB 91237.0038 million
Corporate Officers: Jiang Ganjun
Date of Establishment: 2003-07-14
Business Address: No.2 Xianning Road, Guo Village, Yongning Street, Zengcheng District, Guangzhou, China
Website: https://www.suofeiya.com/
20. ROYAL

Hong Kong Royal Furniture Group is a Hong Kong listed brand furniture enterprise integrating professional R&D and design, manufacturing, global sales and after-sales service, with a plant area of more than 1,500 mu and 11 sub-factories in Zengcheng and Dongguan, Guangdong respectively, employing more than 4,000 people, mainly producing high-end civil furniture.
Company Name: Guangzhou Royal Furniture Co.
Registered Capital: RMB 10,000,000
Corporate Executive: Xie Jinpeng
Date of Establishment: 2010-07-01
Business Address: Shijingshang, Ji Gang Village, Xiancun Town, Zengcheng District, Guangzhou City, China
Website: www.hkroyal.com


#Top #China #Furniture #Manufacturers #List #Updated

https://www.famisourcing.com/china-furniture-manufacturers/